InterContinental Limassol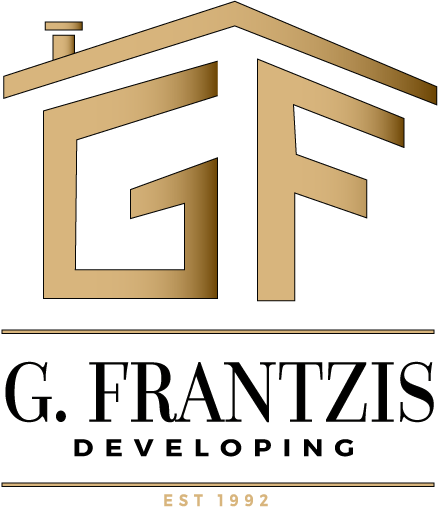 InterContinental® Hotels & Resorts in Cyprus by G. Frantzis Group!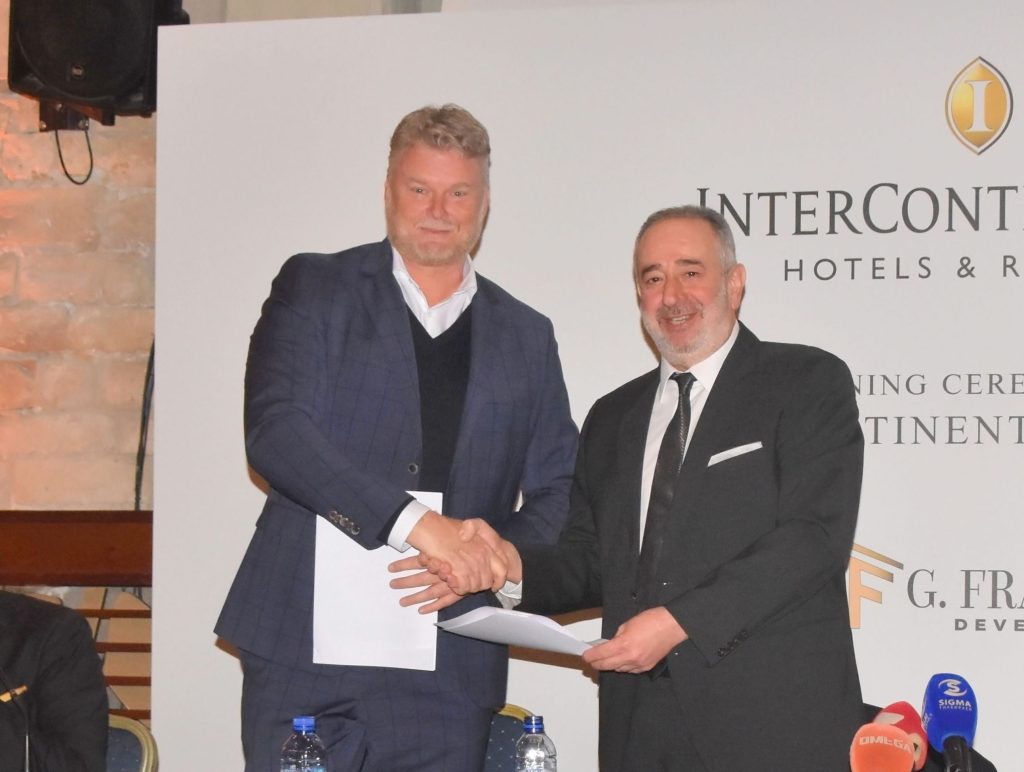 We are thrilled to announce the franchise agreement with Intercontinental Hotel Group, one of the biggest leading hotel organizations of the world for the creation of the 5-star luxury hotel under the name INTERCONTINENTAL LIMASSOL.
The President of G. Frantzis Group, Mr. George Frantzis, stated during the signing ceremony, "we are really proud that another global organization trusts our group and we are confident that the brand name of InterContinental hotels and resorts, will prove beneficial for Limassol as a travel destination and will enhance the hospitality image of Cyprus globally."
On behalf of Intercontinental Hotel Group, Mr. Hylko Versteeg – Head of Development Southern Europe IHG ® Hotels & Resorts expressed the excitement of the organization for their expansion to Cyprus, while welcoming G. Frantzis Group to the global family of Intercontinental Hotel Group.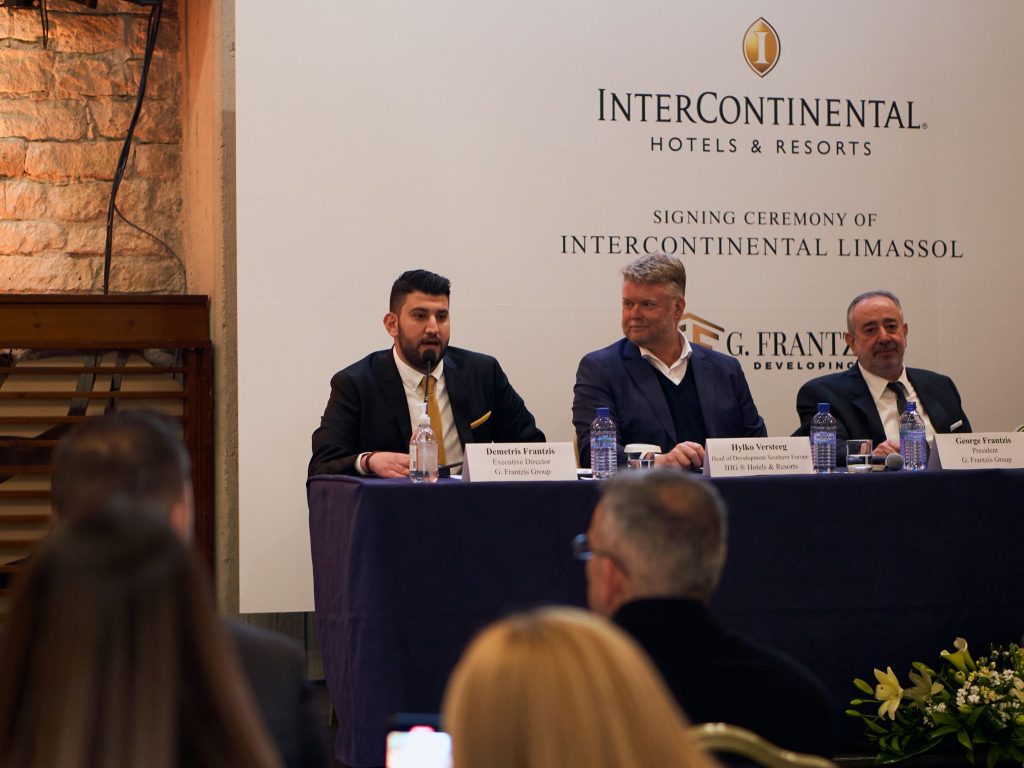 According to Mr. Demetris Frantzis, Executive Director of G. Frantzis Group, Intercontinental Limassol Hotel is going to be a "Green Hotel", with photovoltaic systems which will minimize the consumption of electricity derived from non-renewable energy resources.
The new trends and the positive change in the way of thinking of travelers around the world are completely in line with our vision for an environmentally friendly and safe project, with personalized services, that support the local community and its producers, while always operating at the highest level of comfort, finesse, and luxury.
INTERCONTINENTAL LIMASSOL HOTEL will offer a unique luxury experience to its guests with large and elegant suites with breath-taking Mediterranean Sea views, pools, gym, SPA, Fine Dining Restaurant, Bar, and exclusive amenities that will satisfy every guest and allow them to enjoy a relaxing and memorable stay.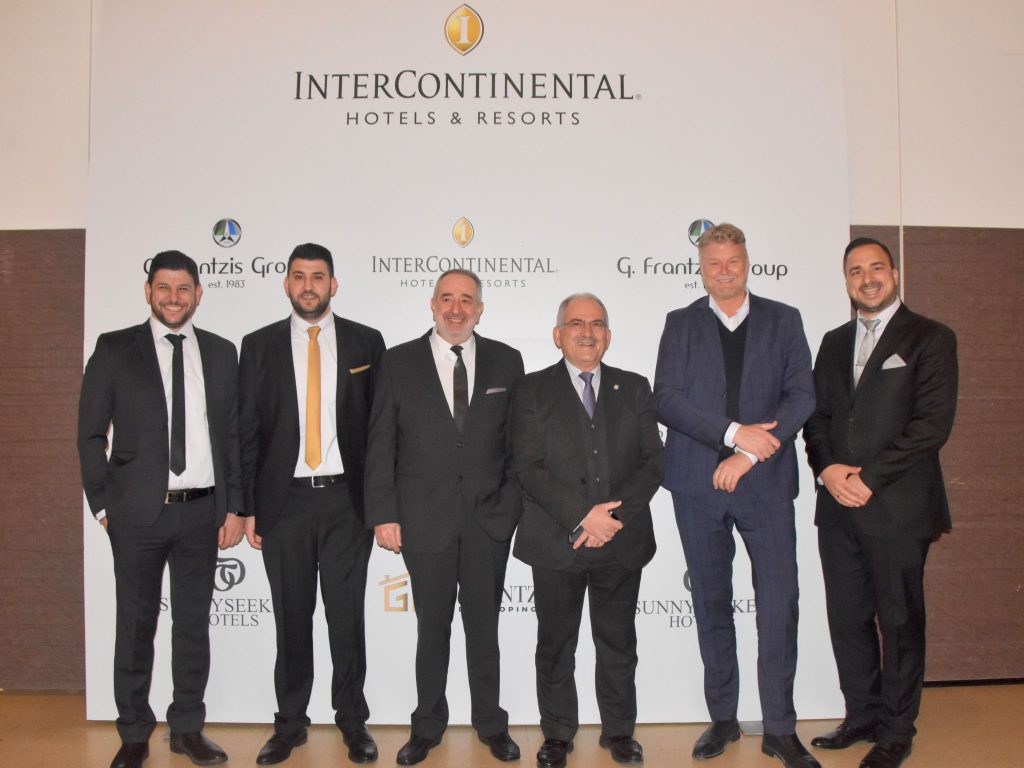 The grandiose project is also expected to have a positive impact on the entire hospitality industry, providing sustainable solutions to challenges like dependence on certain markets and seasonality.
Through this project, Cyprus will be placed on the map of a global organization with millions of members, attracting new visitors from different countries throughout the year.
#frantzisgroup #intercontinental #hotel #limassol #cyprus #pressconference #hospitality