G. Frantzis Group of Companies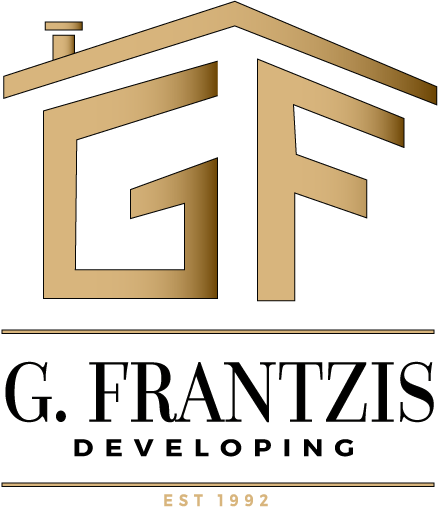 About Property
Frantzis Tower is an 8-level building located on the corner (traffic lights) of Omonias and Makarios Avenue in Limassol, Cyprus. It consists of a spacious showroom with mezzanine, 3 luxury office floors, mechanical floor, roof garden (with meeting room) with total covered area of 1357m2 and basement parking with 10 parking places.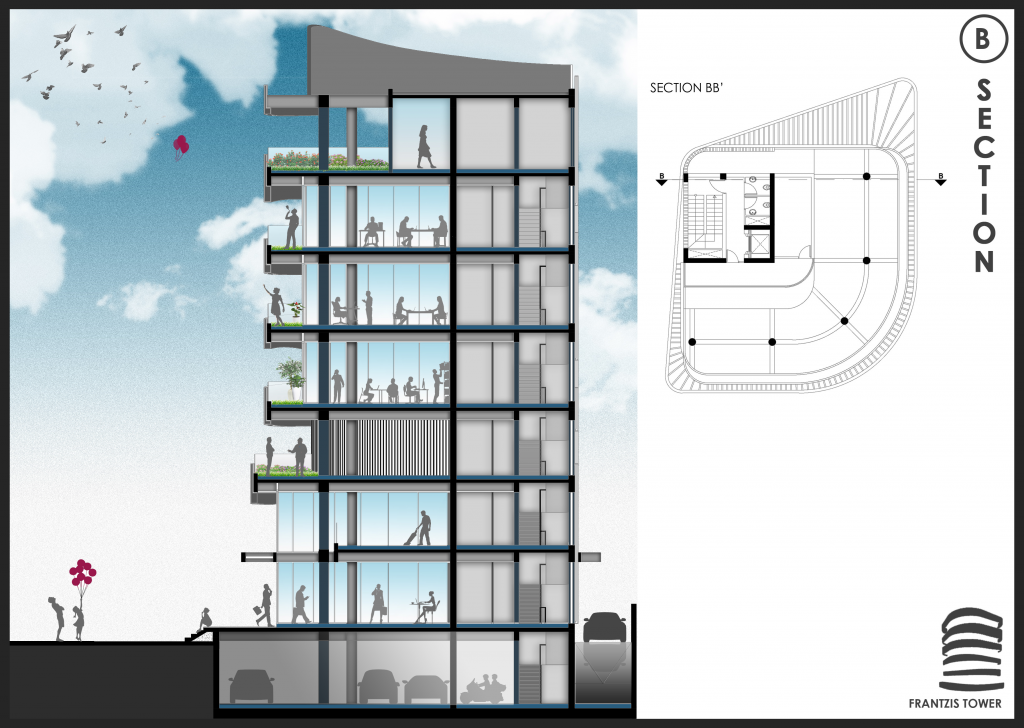 This modern structured building is the state of Art in modern design which enables the smooth and sophisticated communications that present a must in modern operations.
A high-tech building with latest automation systems, Frantzis Tower is ready to accommodate any kind of professional business that strive high quality of the work environment with highest levels of safety standards. This building enjoys one of the most prime locations in Limassol which is only 2 km away from the New Port and strategically connect west and east parts of Limassol.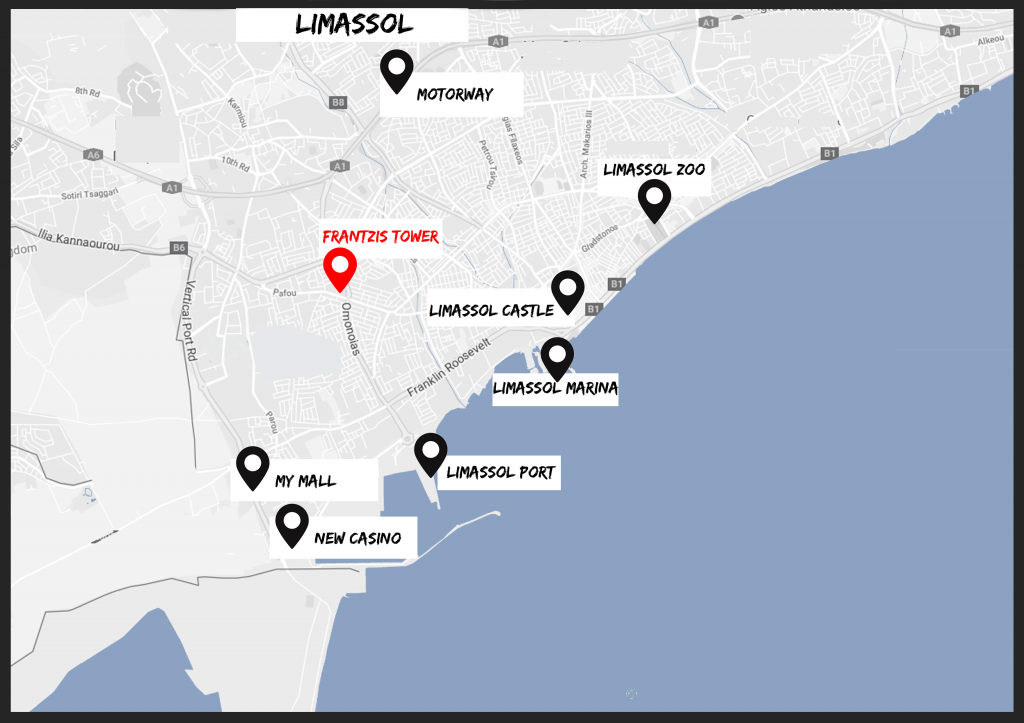 Also,location is characterized by easy access onto the motorway (2 km away) which provide perfect connection to other cities and airports. The instant surroundings present highly commercialized area with offices, shops and showrooms of large commercial organizations like local and international shipping management companies and banks, producing capital appreciation for the properties in the area. In the very close distance you can visit the new Casino, Limassol Marina and Limassol Shopping Mall.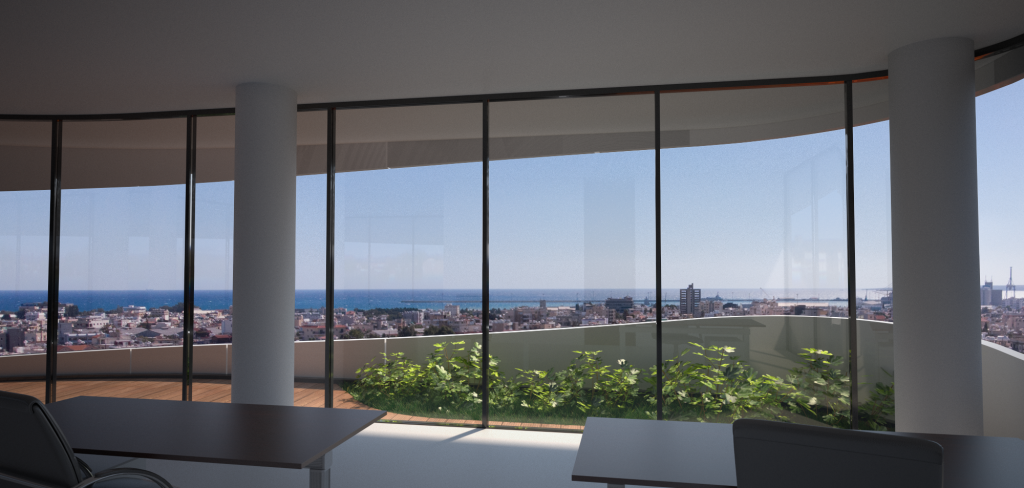 It is also in short distance to government and utility organizations Limassol district offices like Land Registry, Social Insurance, the Limassol Water Board and Limassol Sewage Department.
Frantzis Tower promo video: